Our services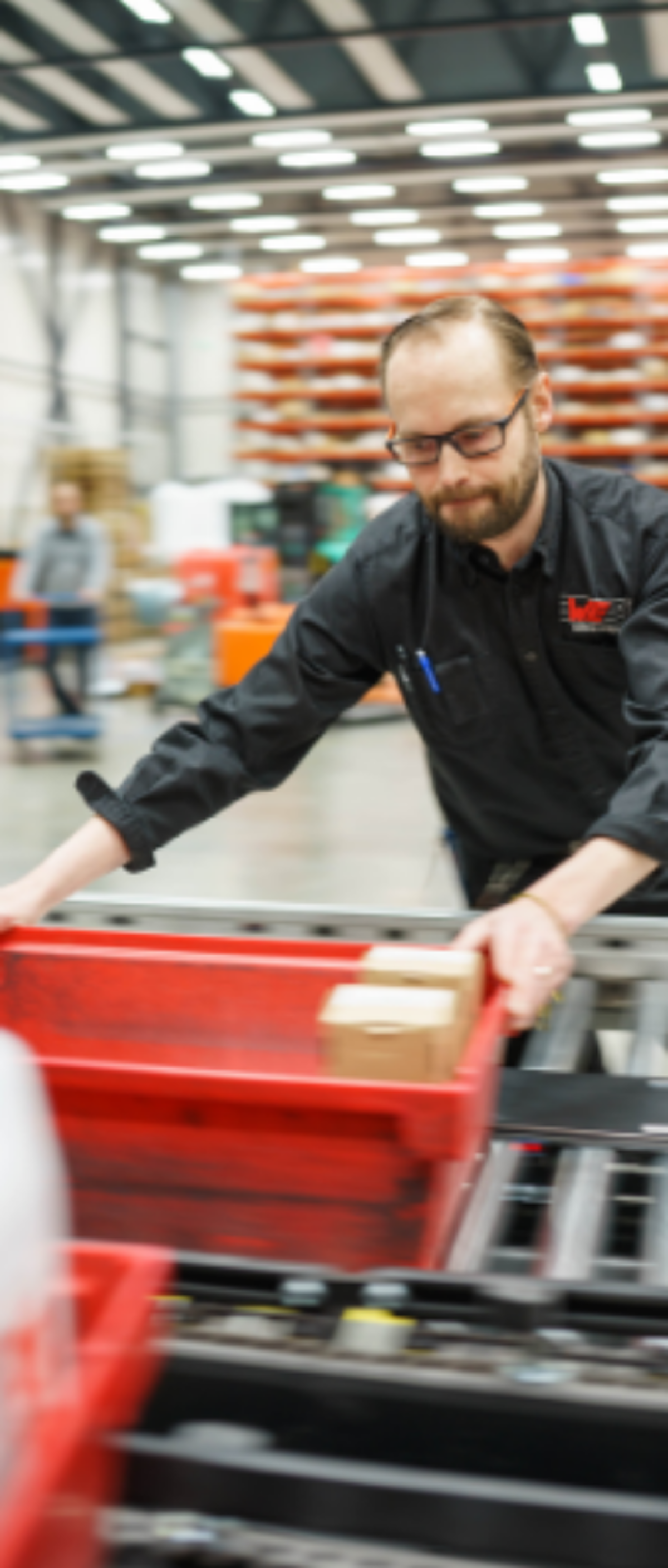 Our shelving service is based on saving the customer's time and money. In the shelving service, we take care of shelving products on behalf of our customers in accordance with the agreement. As a result, our customers can be confident that the right amount of the right product can always be found in production and, of course, at the right time. The service is always tailored to the customer needs, to ensure that the right products are included in the service and that the agreed quantities correspond to actual consumption.
In accordance with the agreement, we will deliver and arrange the shelves used in the shelving service at the customer's premises, providing them with the necessary labels so that the products can be clearly found and used. We take care of the delivery, shelving and managing need of shelf service products according to the agreement. We often check the customer's shelf condition on a weekly basis, but a more frequent or less frequent visit is also possible - depending on the customer's needs.
We are a pioneer in shelving. For years, we have been supplying various fasteners and components to our customers through a shelf service - always giving priority to the customer's needs. Many different products are suitable for the shelf service - together we can design a shelf service package that suits you.
Customer-specific products and kits

In the design or assembly of a product, situations may arise where a solution must be sought outside the standard products. Sometimes the need may arise for time-saving purposes. The market is changing rapidly and at the same speed or even faster the wishes and needs of end customers change. Short project turnaround times and reductions in labor costs are receiving increasing attention. Customer-specific products are playing an increasingly important role in this scenario. We are able to meet this challenge by supporting our customers business by providing the opportunity for customer-specific products and kits. Thanks to our global supply chain, we are able to offer our customers customized special products that we manufacture according to the customer's dimensions and drawings.

When you want to focus on your core competencies, leave the product bagging with us. We have several customers with extensive subcontracting chains. Assembly can be done in many different factories and subcontracting chains. In order to save our customers' time and money, we can handle the bagging of different products on behalf of the customer, so that the right products are always ready at the various stages of assembly. The products needed in one assembly step are easily available from the same place after bagging and there is always just the right amount of the right products.
​ ​